We are through-the-moon excited to announce that Square Shooting has made it to the five year mark, and want to extend a huge thank you to our friends, family, and mostly our dear clients for all of their support along the way! It has been a delightful and crazy adventure to get this far, so we wanted to take a moment and look back at our last five years in business. Without further ado, here are our top five creative adventures as commercial photographers here in Las Vegas.
1. City of Las Vegas – In Focus: Downtown Architecture
As a new business, it was a great honor to be selected by the city's Office of Cultural Affairs to document a series of Las Vegas' architecturally significant buildings. We love this city, especially Downtown Las Vegas, so to be tasked with creating a catalog of architectural images that highlight the unique buildings that set this city apart was truly a dream job! To have that followed up with a gallery show at City Hall showcasing these images, and then being awarded the Mayor's Urban Design Award for Public Art in 2015, it's obvious why this job stands out as a clear number one spot in our minds.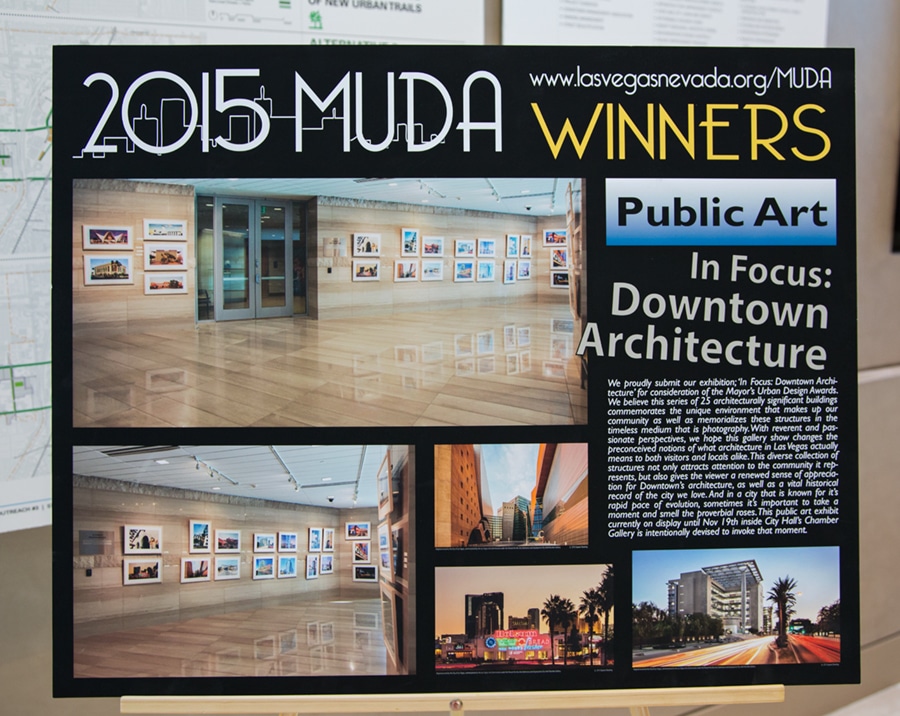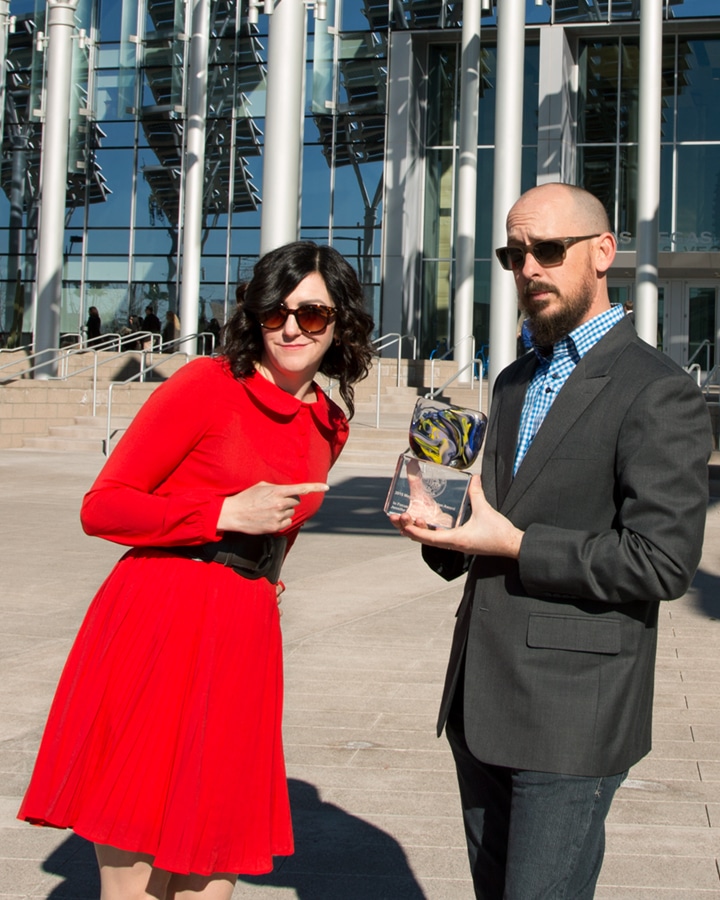 For more info on In Focus: Downtown Architecture, check out these links!
http://lasvegasweekly.com/as-we-see-it/2015/sep/23/square-shooting-photographers-depict-downtown-buil/
http://cityoflasvegas.tumblr.com/post/130702805618/visions-of-downtown
http://knpr.org/knpr/2015-10/focus-las-vegas-buildings-bold-and-colorful
2. Frankie's Tiki Room – Cocktail Photography
Based on how delicious they look, is there any reason this would not be our number two? We loved capturing tiki cocktails for this iconic bar in Las Vegas, not just for the tasty samples and instant street cred, but also the creative flexibility that came with the assignment. We were allowed to come up with concepts and locations around the bar based on the names and ingredients of the drinks. The freedom to create in this manner, mixed with working for a place we love and respect, made this an easy choice for our number two spot.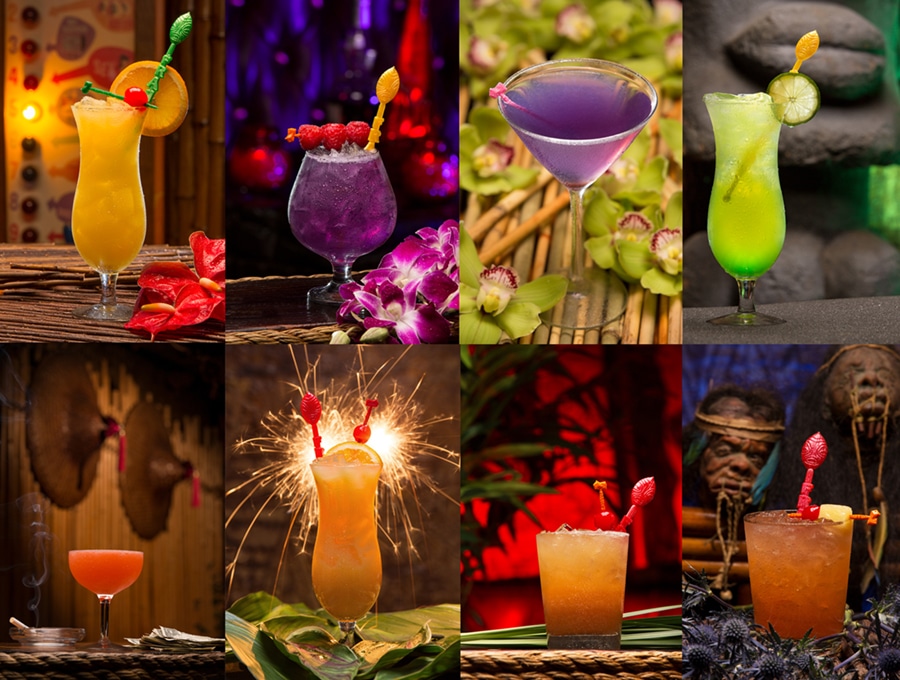 3. Globe Salon – Fashion Photography
The longer you live here, the smaller this city gets. Globe Salon has been open since 2000, relocated to Downtown Las Vegas in 2008, and has plans to expand into the west in the immediate future. Getting to work with local businesses is something we at Square Shooting truly cherish. Community is a giant part of why we love being located in Downtown Las Vegas, and the chance to help another small business grow and expand is our idea of a good time. For this particular assignment we got to work some extremely talented hair and makeup artists, a stylist with an insane wardrobe collection and a jaw-dropping location, as well as some very charming models. It was a creative collaboration that concluded with stunning imagery for Globe Salon to use for their marketing needs, and to celebrate their 16th year in business back in 2016.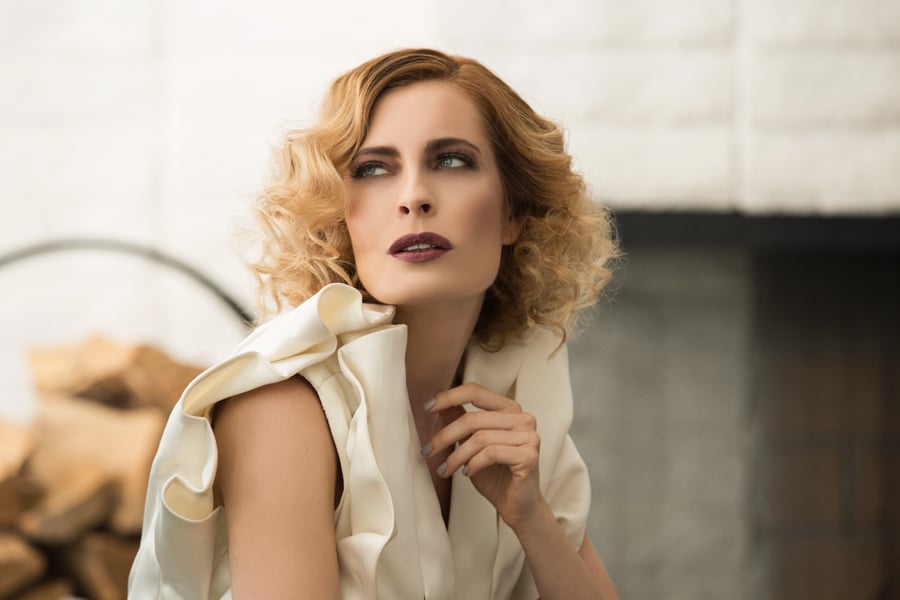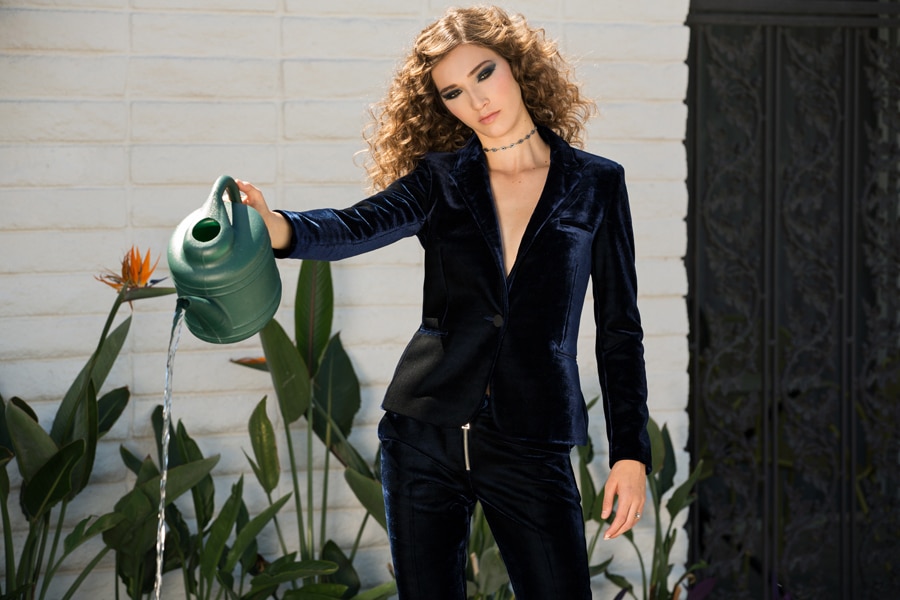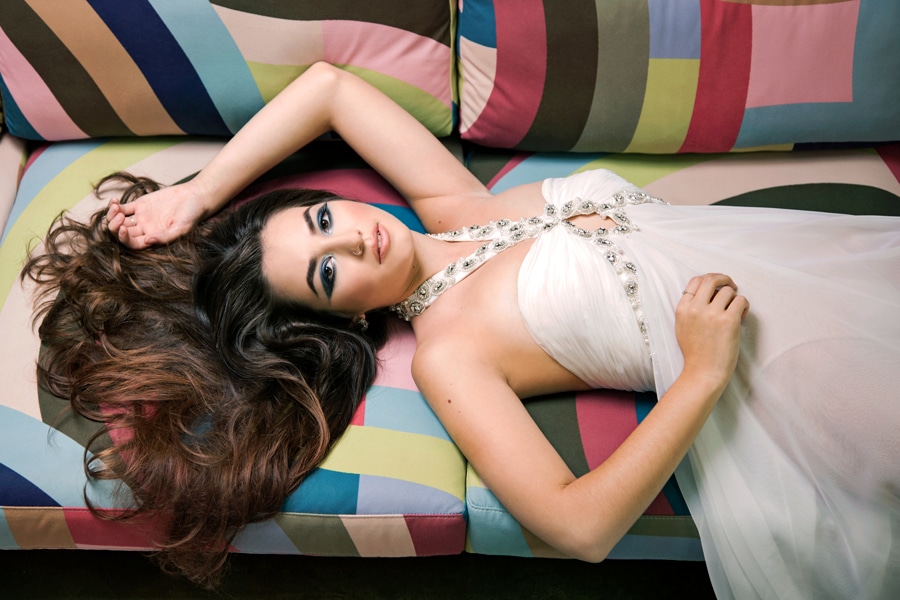 4. RTC – Mural for the Mobility Training Facility
This job was solely about the tech. Have you ever tried to blow up a photo or an image from the internet, only to find it's super grainy or pixelated? Of course you have, and we being commercial photographers are no strangers to stretching an image to its max. So when we were vetted by local architect Anne Johnson and hired by Sletten Construction to capture different scenes around town to be printed at scale in the new RTC Mobility Training Facility, we were thrilled to take on this challenge. This project had us capturing the Thomas and Mack sign, an apartment structure, and a commercial building, all of which would be printed at scale and need to look tack sharp standing just three feet away from the image. Printing a building the size of a building without losing resolution was a challenge, and one we were happy to accept. We won't lie, we may have shed some sweat and even a tear or two to accomplish this tedious task, but the reward for successfully completing this assignment is a pride we will never forget.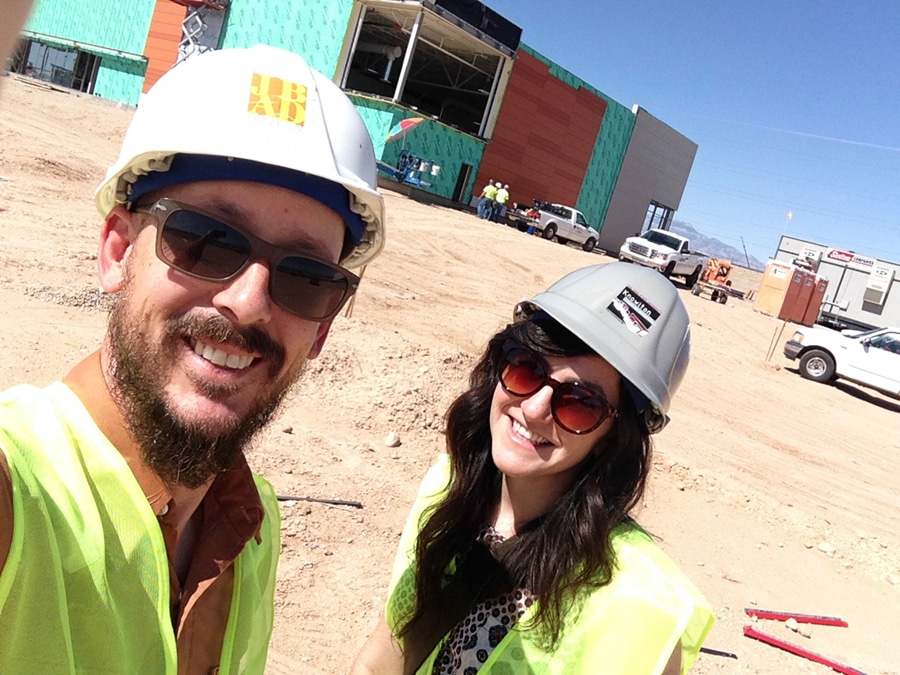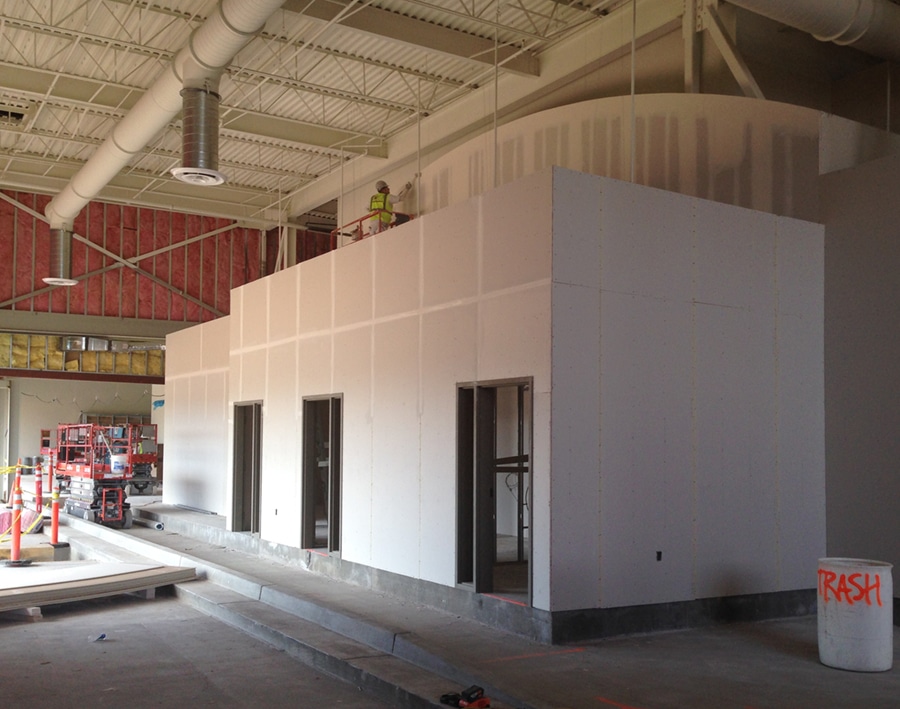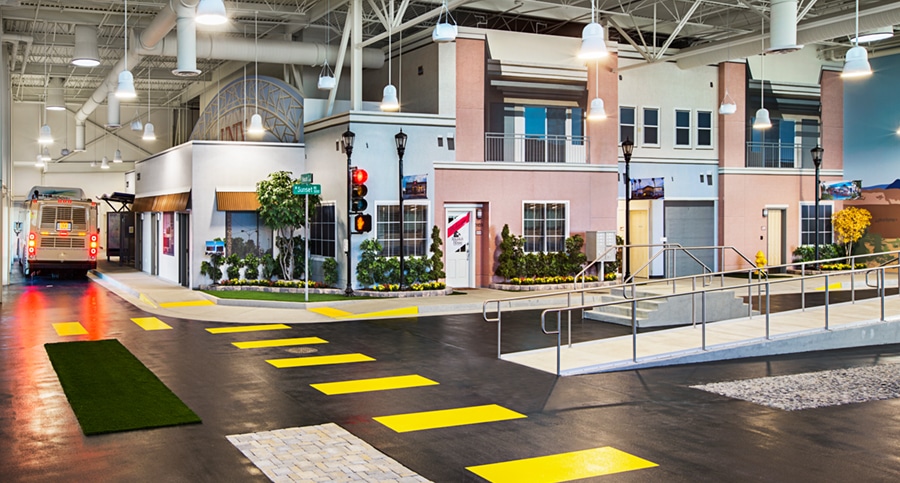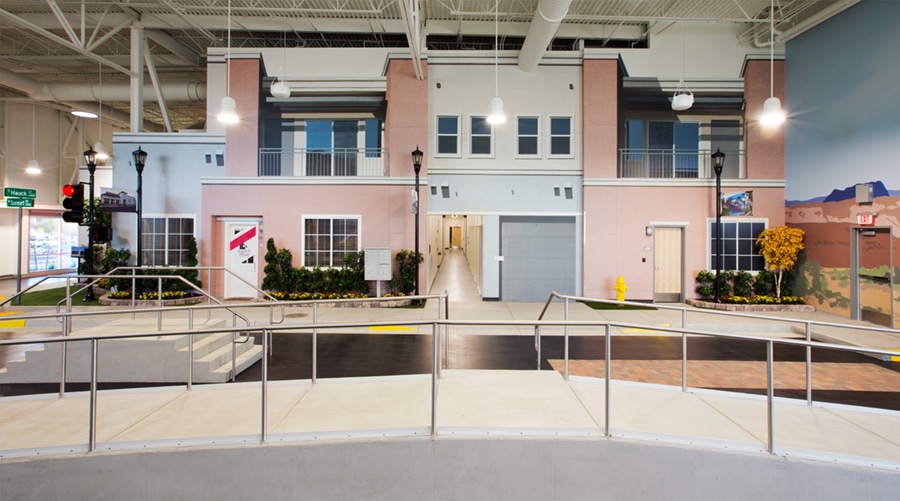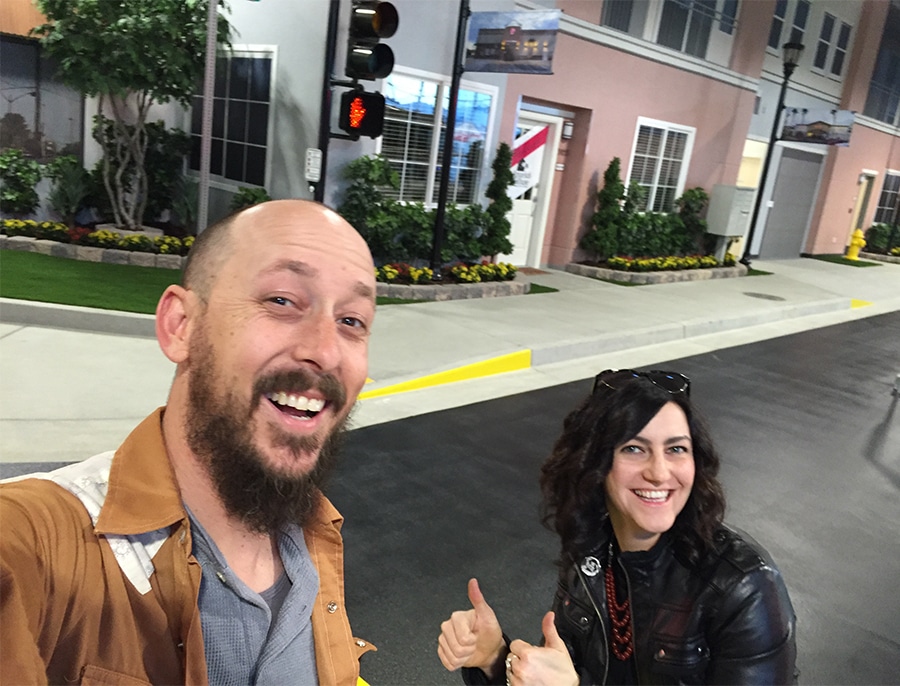 5. Rick's Restorations – Marketing Images for the Dream Big Expo
Hired by Milkable, an award winning design firm based in Australia, we were tasked with capturing some advertising photography and a little video for their country's Dream Big Expo. We were elated to find out the stars of this promotion was the Las Vegas local TV celebrities Rick and Kelly from the History Channel's American Restoration. Already fans of shooting environmental portraits, we were pleased as punch to walk around the eclectic property that is Rick's Restorations, filled with tons of unique treasures and oddities. Teamed with a great crew, we used our creativity to come up with multiple places to capture portraits of the two celebrities. The real win on this assignment was learning how incredibly kind and easy to work with Rick and Kelly are in person. Working with such lovely and accommodating talent, a first-rate crew, in a fascinating location, and trusted by the client to use our own creativity and skills, made this a memorable shoot for sure, securing it's place at number five.