Welcome to The New American Home 2019!
For the past 36 years, The New American Home project has been a highlight of the International Builders Show. Each year, the top construction companies from the National Association of Home Builders join forces. They then set out to create a home with each suppliers latest tech and craftsmanship. The finished home welcomes guests who are bussed to the location during the week of the convention. As a result, these guest then tour the property and get up close with The New American Home 2019.


Sun West Custom Homes designed and constructed the 8,226 square foot show home. It fits perfectly in the hills of Henderson, Nevada's Ascaya neighborhood. The finished New American Home is an amazing example of a modern living. Complete with floor to ceiling glass walls that tuck away.  After that, the entire house is an indoor/outdoor living environment. A number of custom fireplaces warm areas both inside and out. And a long infinity pool that overlooks the Las Vegas Strip in the distance.
PABCO Gypsum (who supplied the drywall elements of the project) hired us to capture architectural photography of the house. They would then use the images in their future advertising plans. We love architecture photography, so we were thrilled to have this opportunity to capture this beauty.
The Square Shooting team spent a full day inside this fabulous home. We were there just a few days before it opened to the public. The highlights include the billiard room which doubles as a luxury car garage. The floating bed in the master bathroom. And the full gym with steam room sauna. In other words, this incredible house literally has it all and is the peak of luxury living. 
Enjoy our architecture photography images of the The New American Home 2019.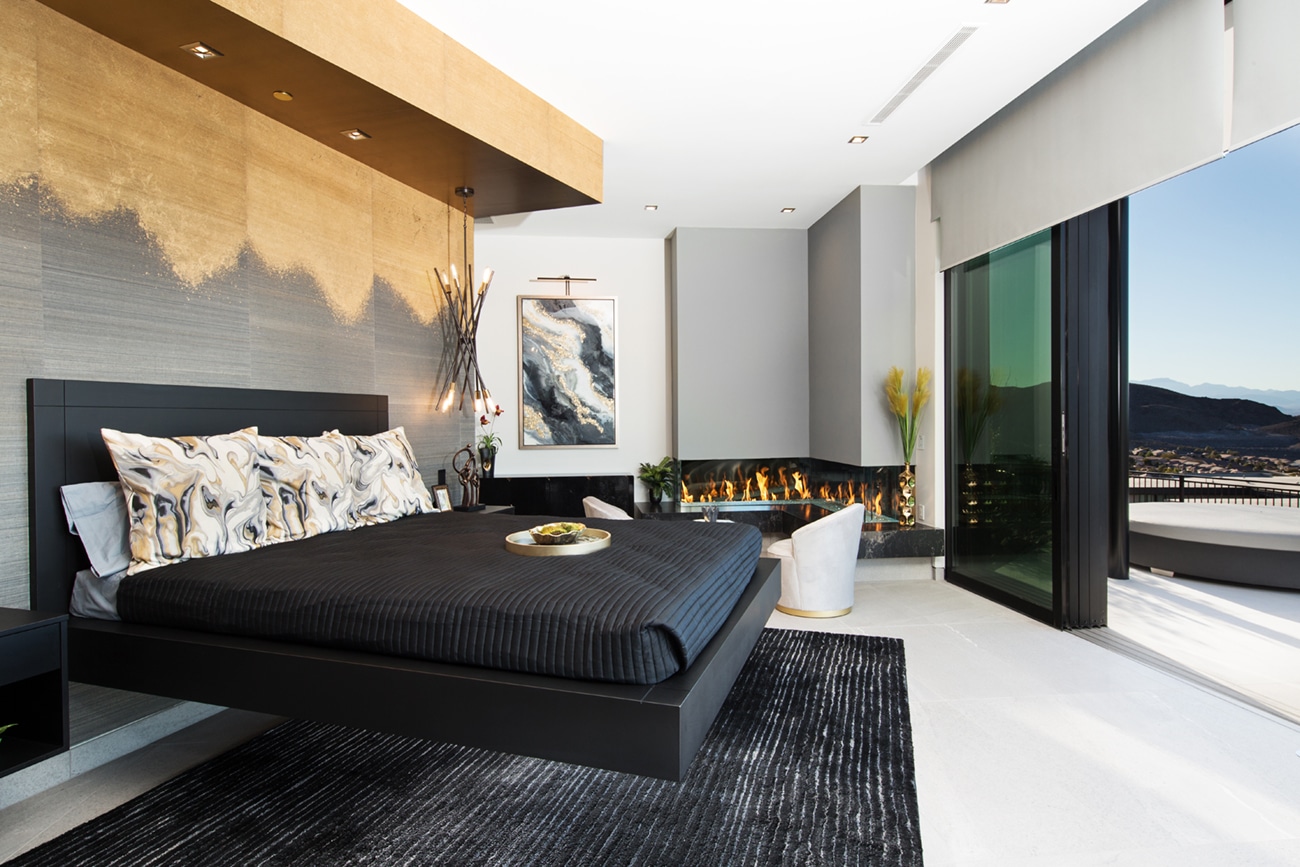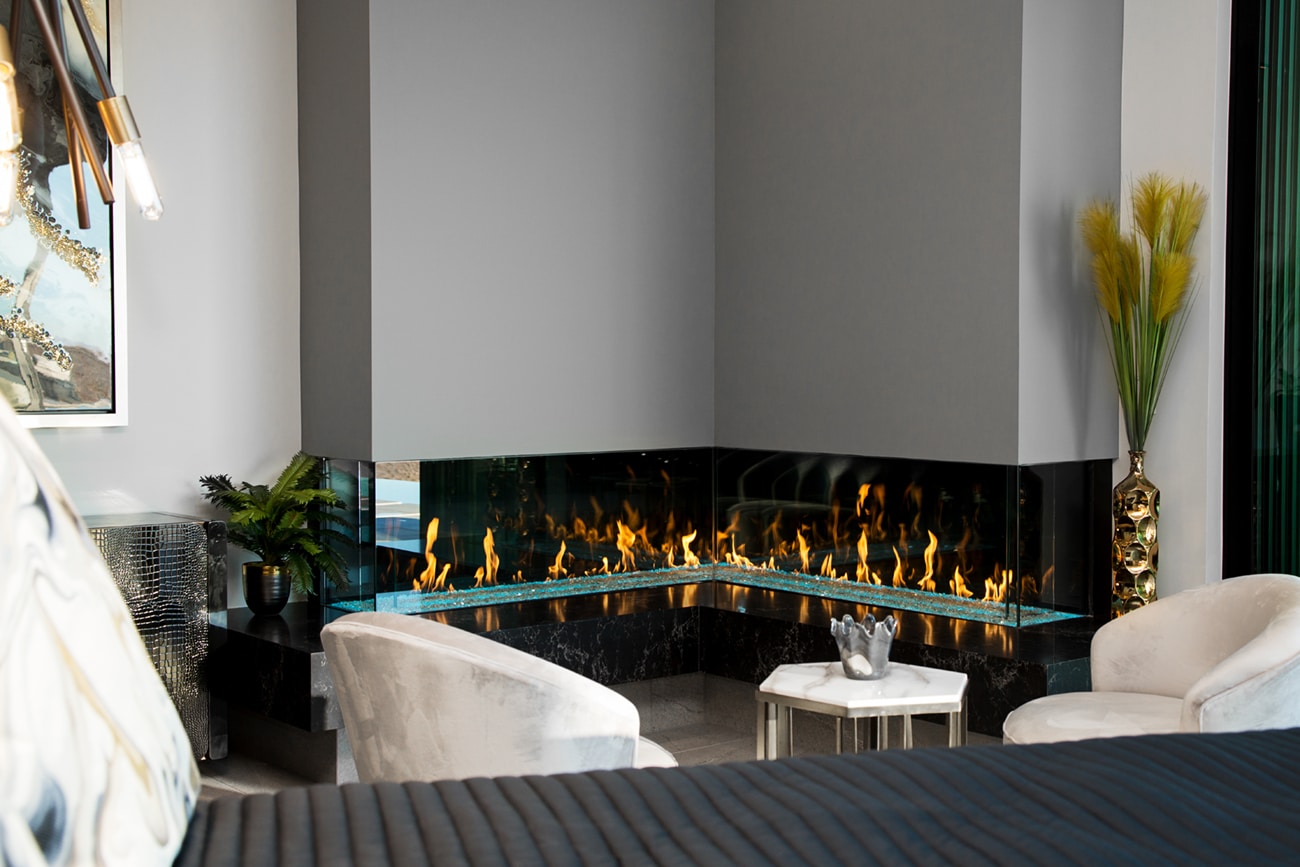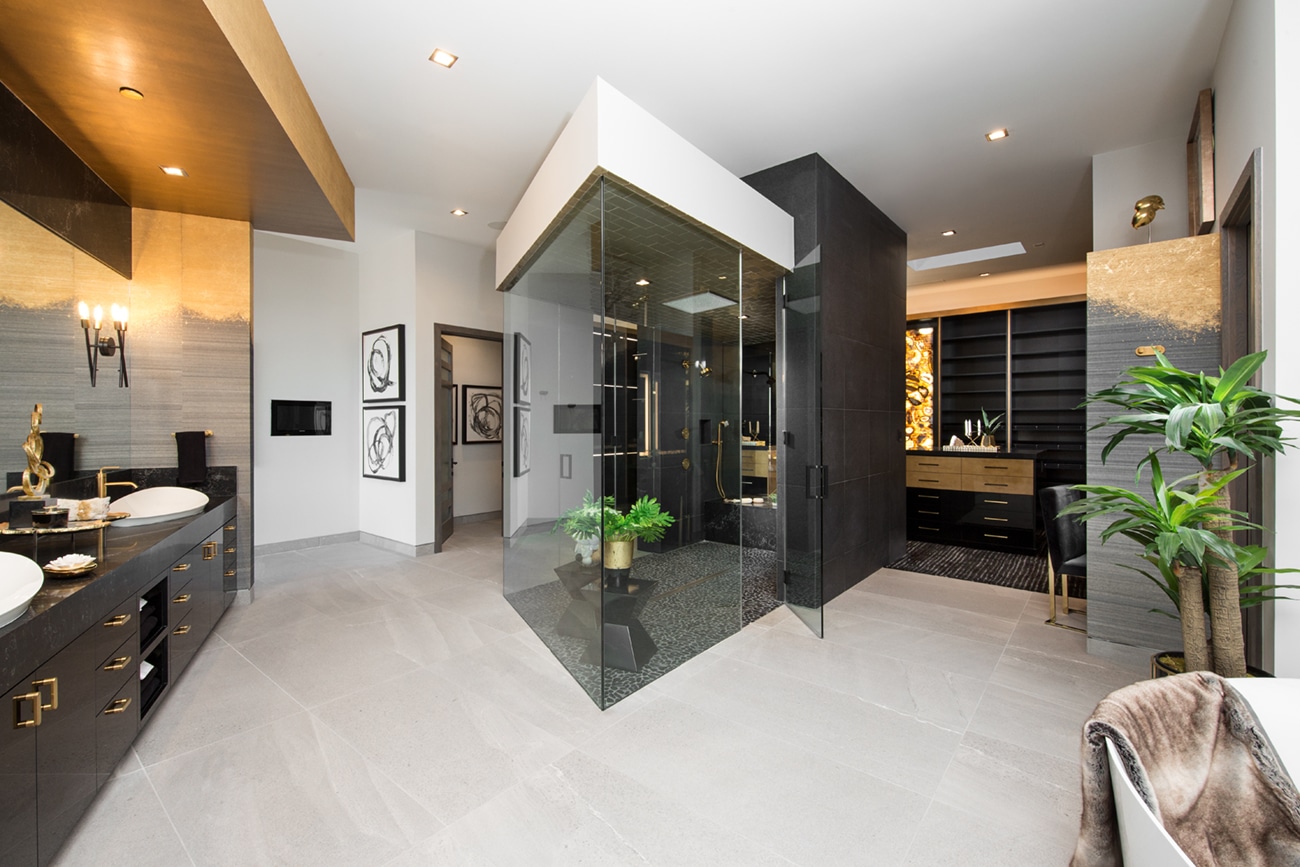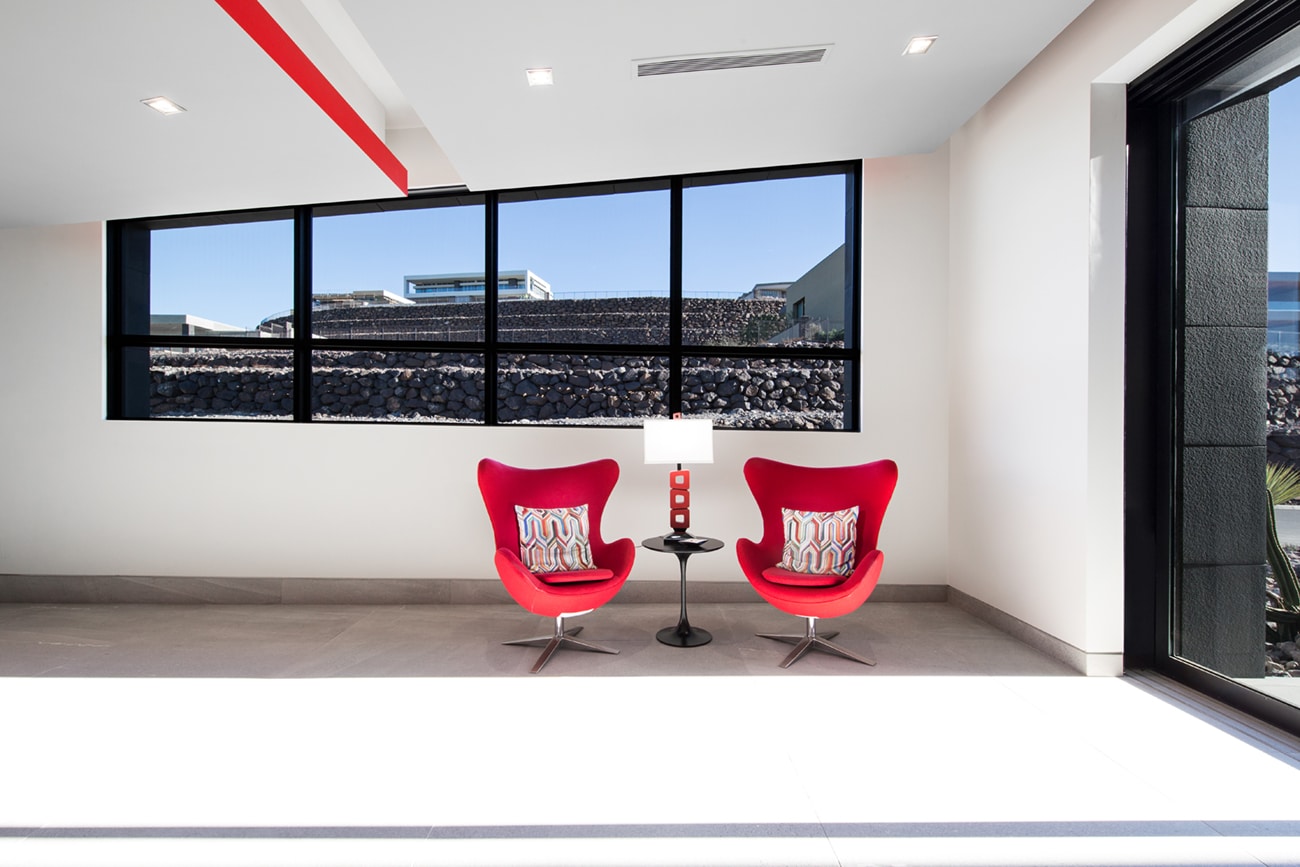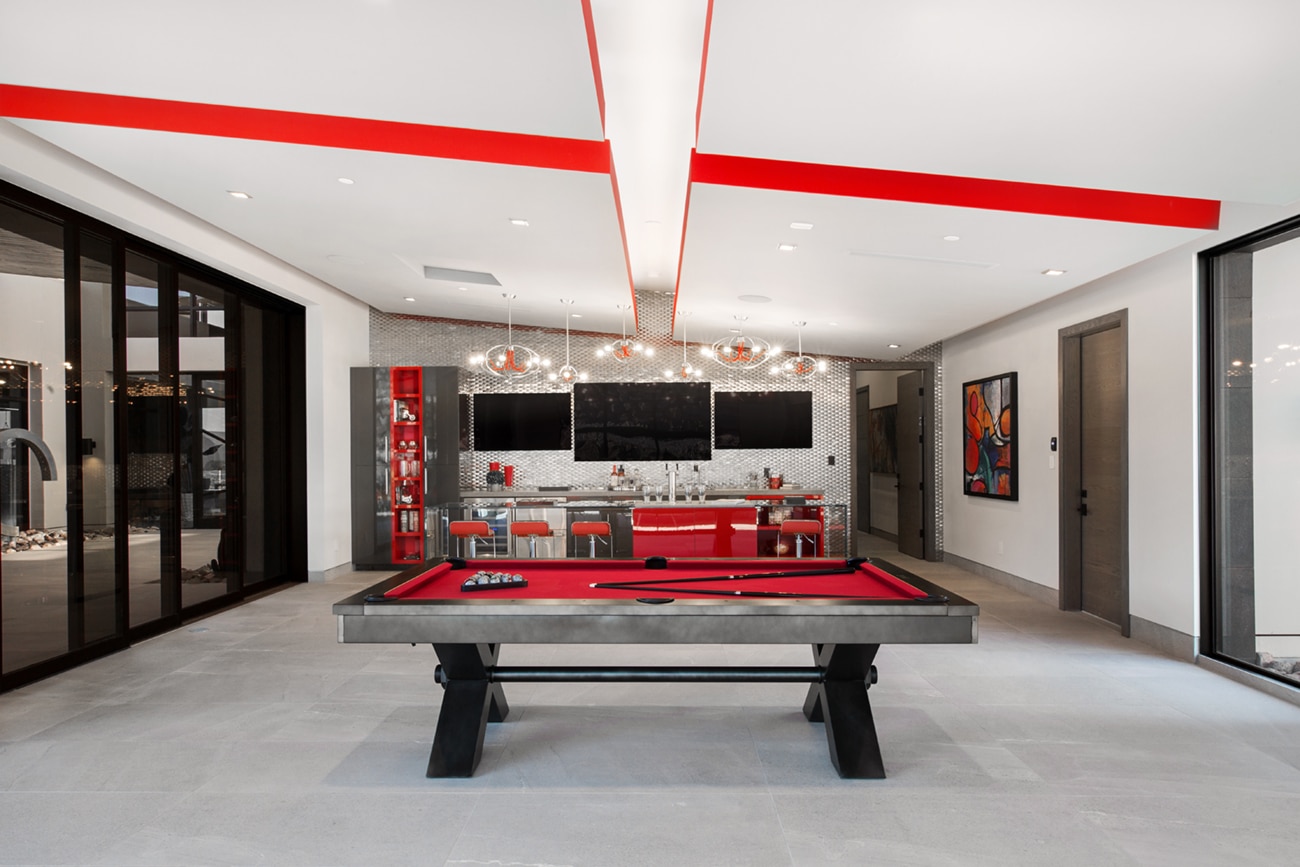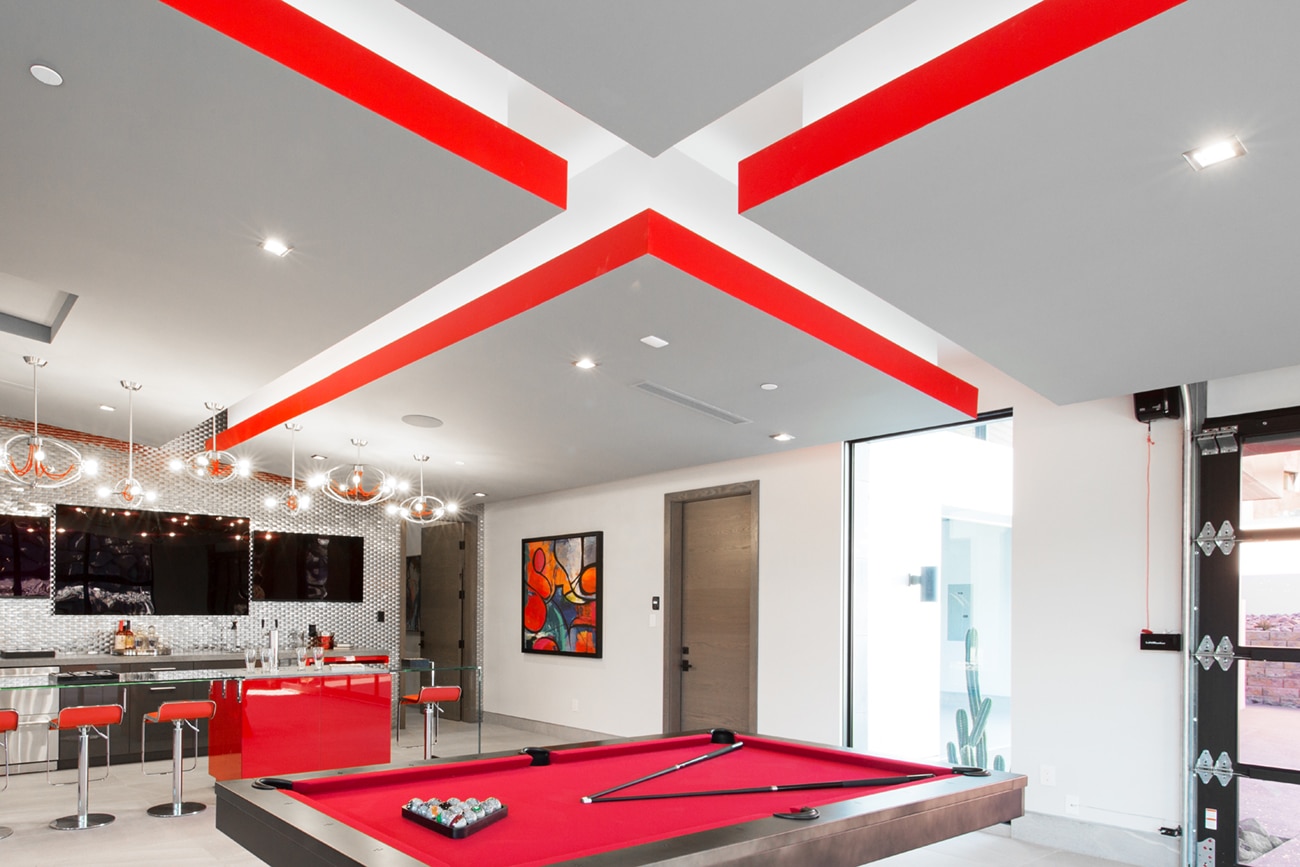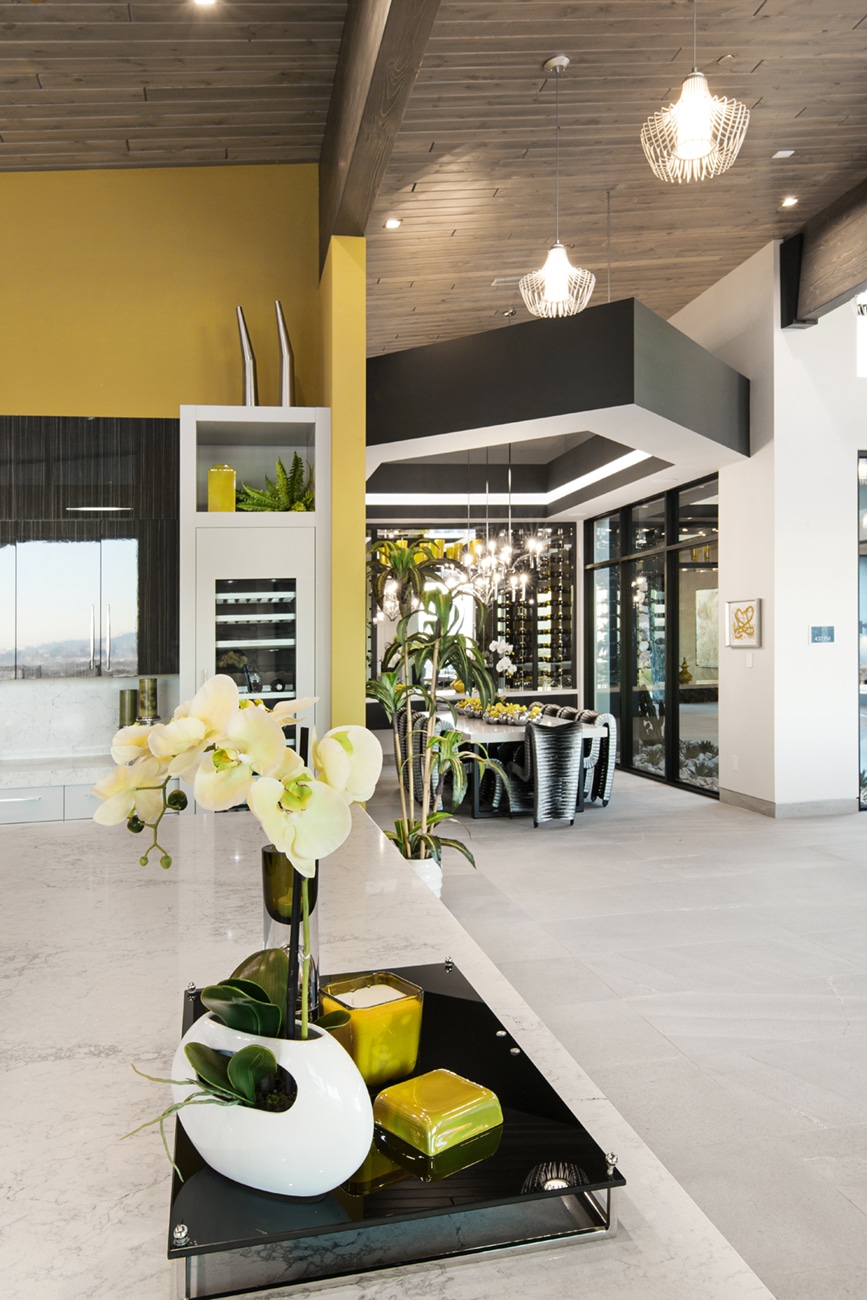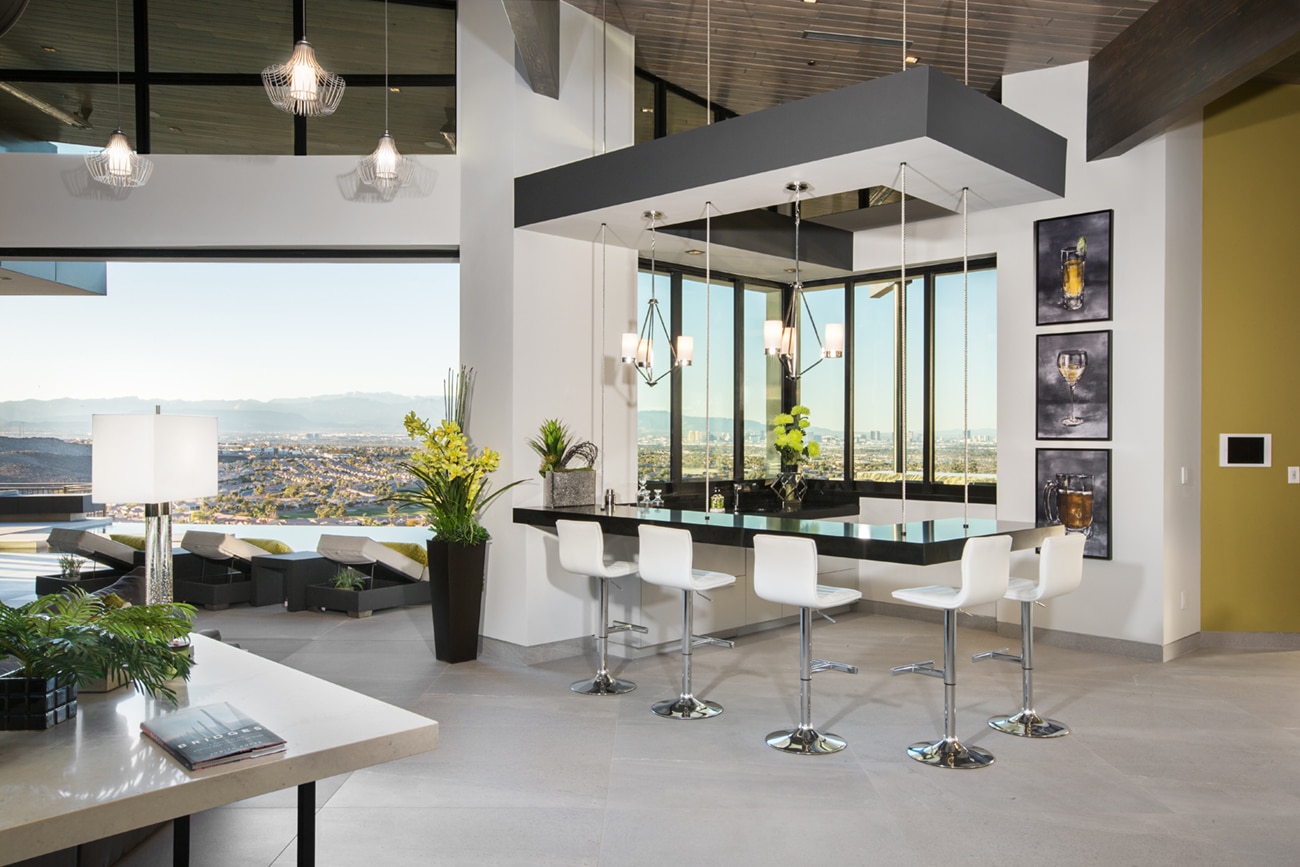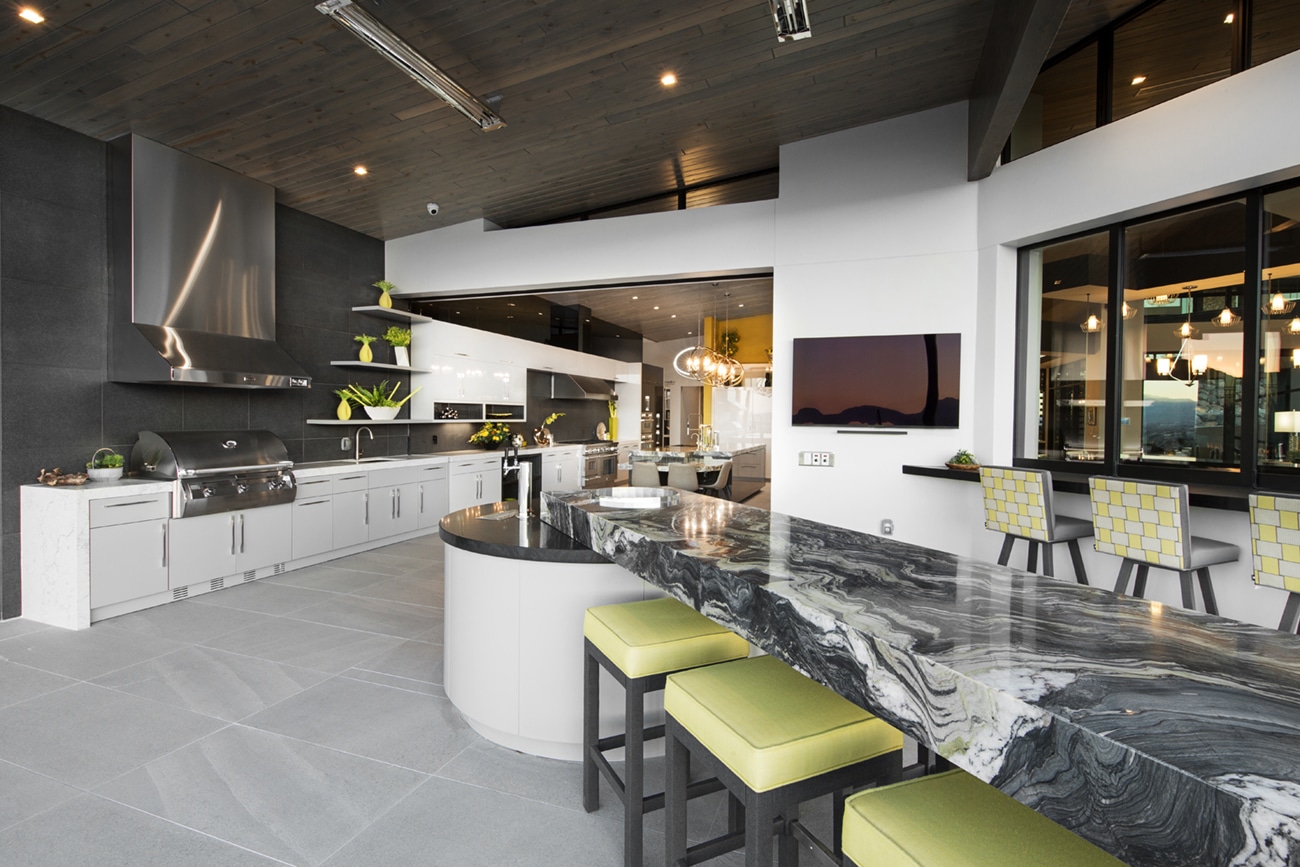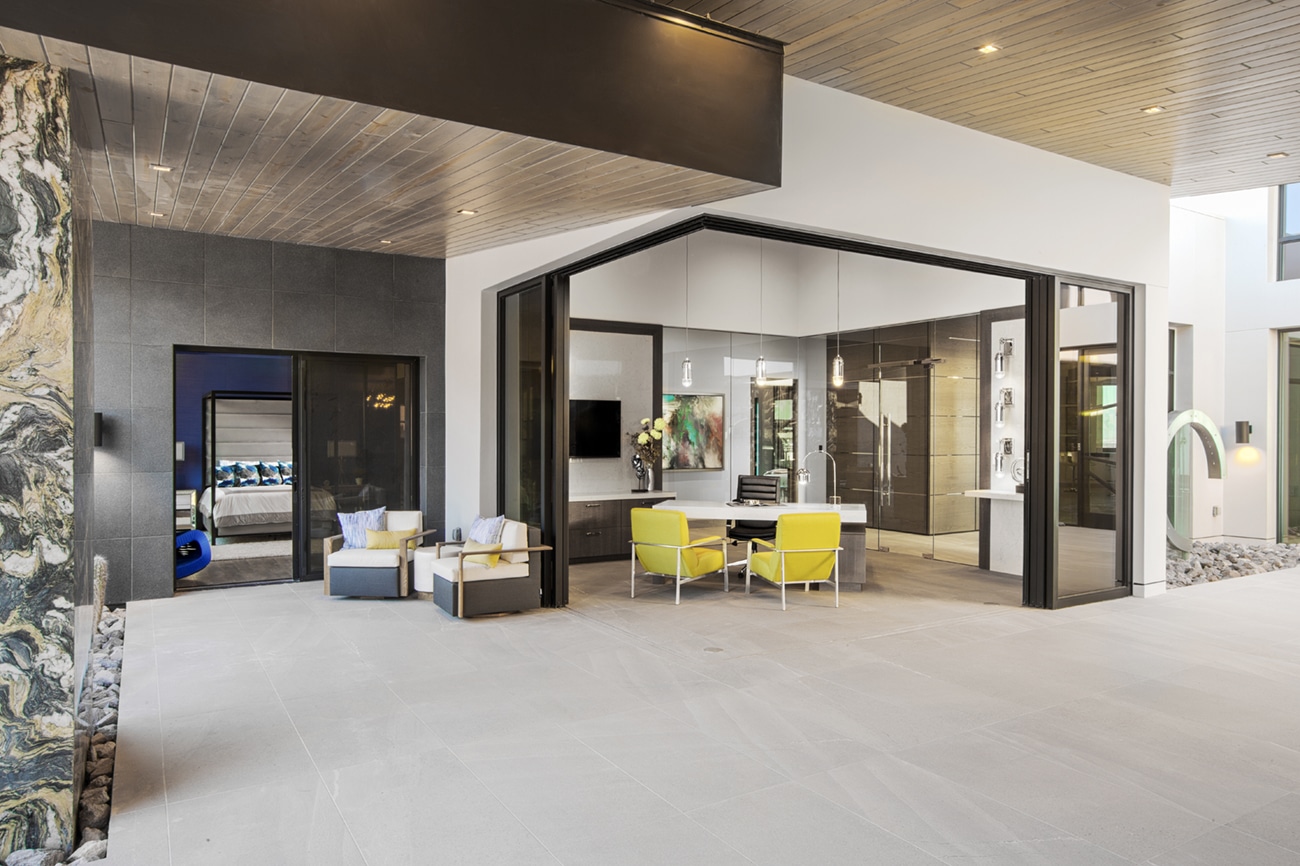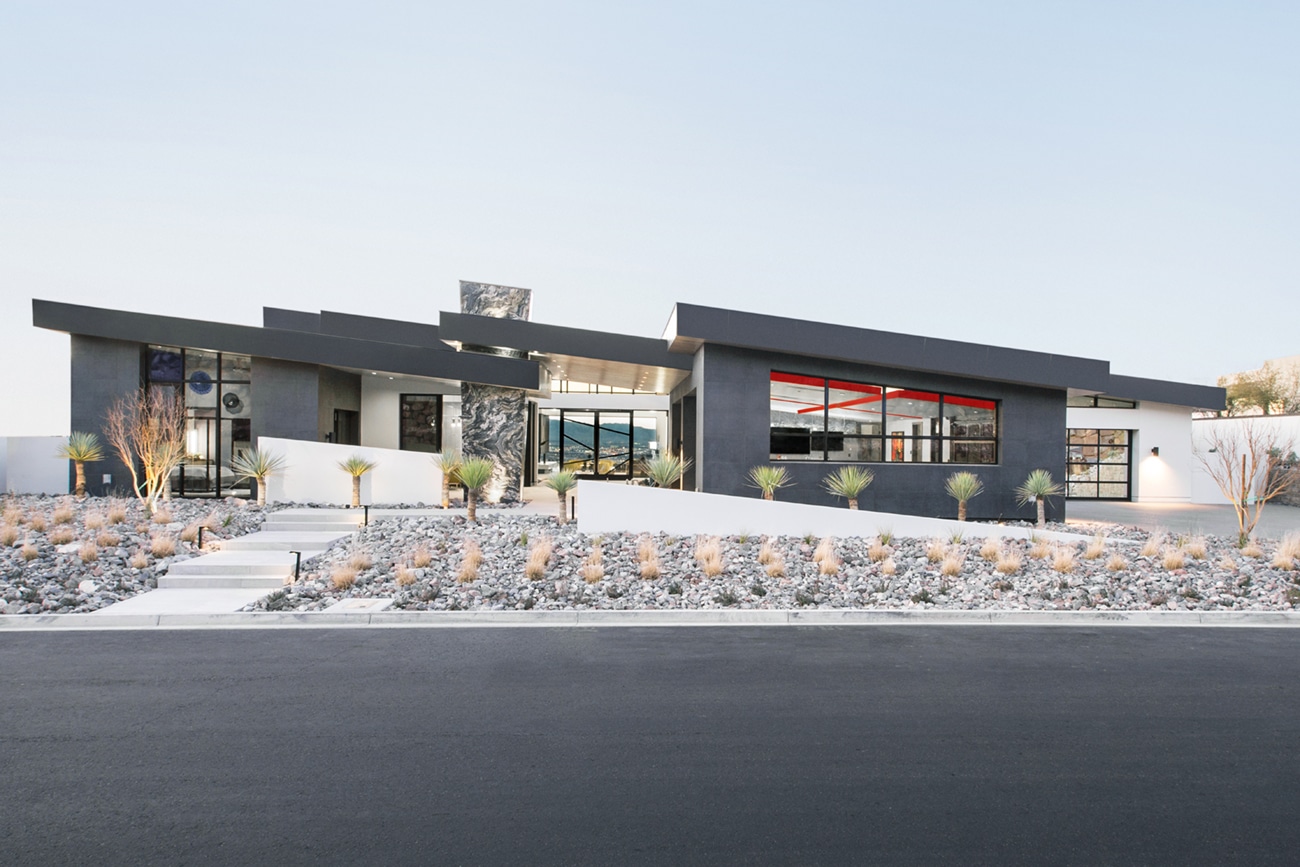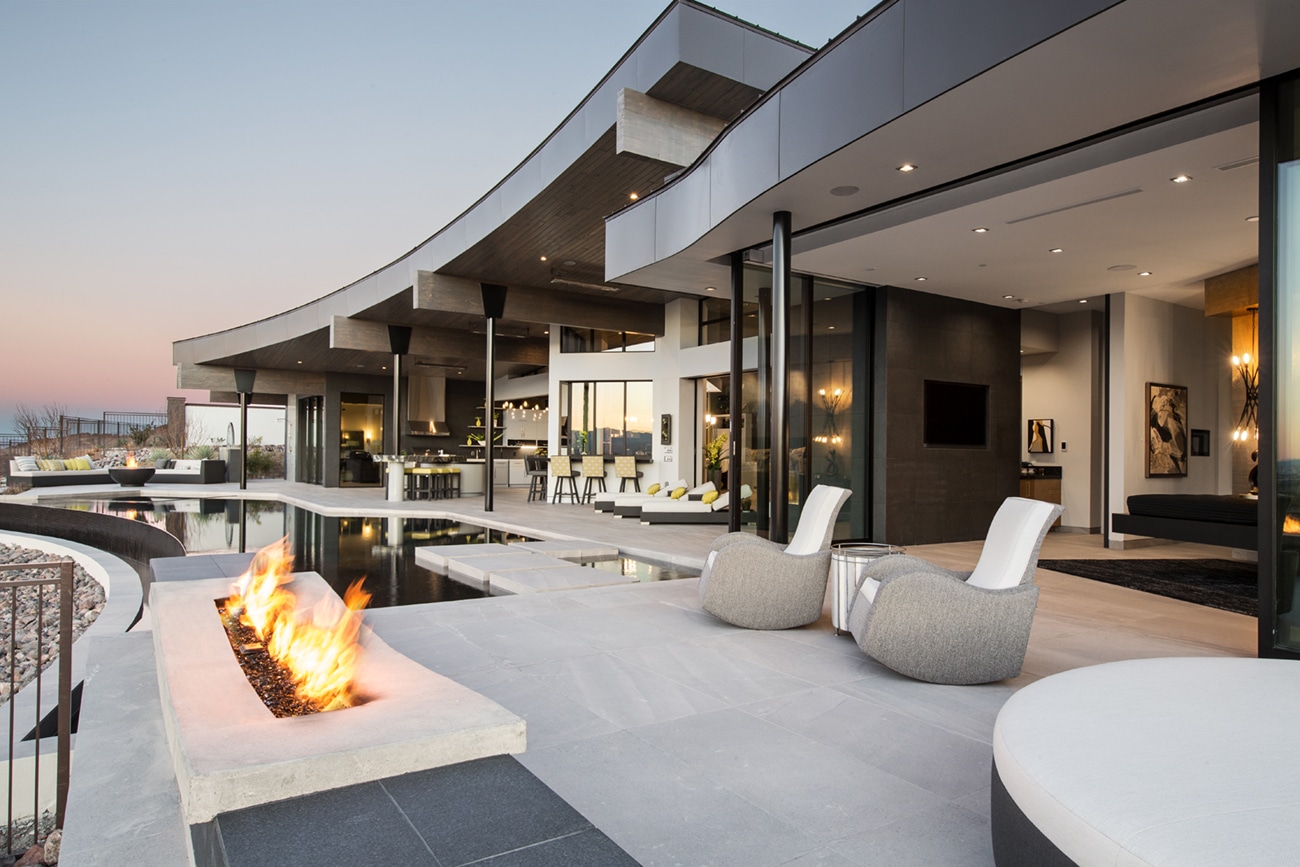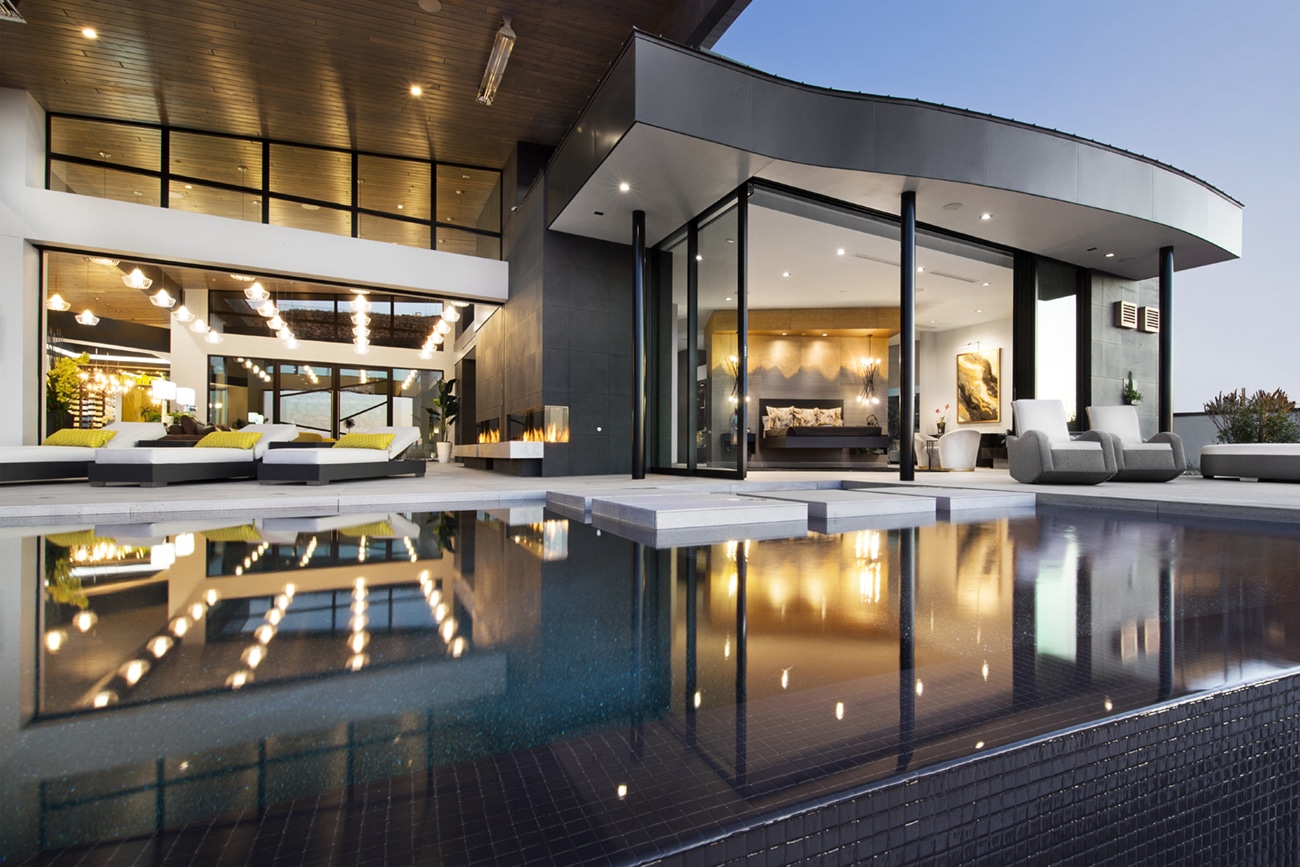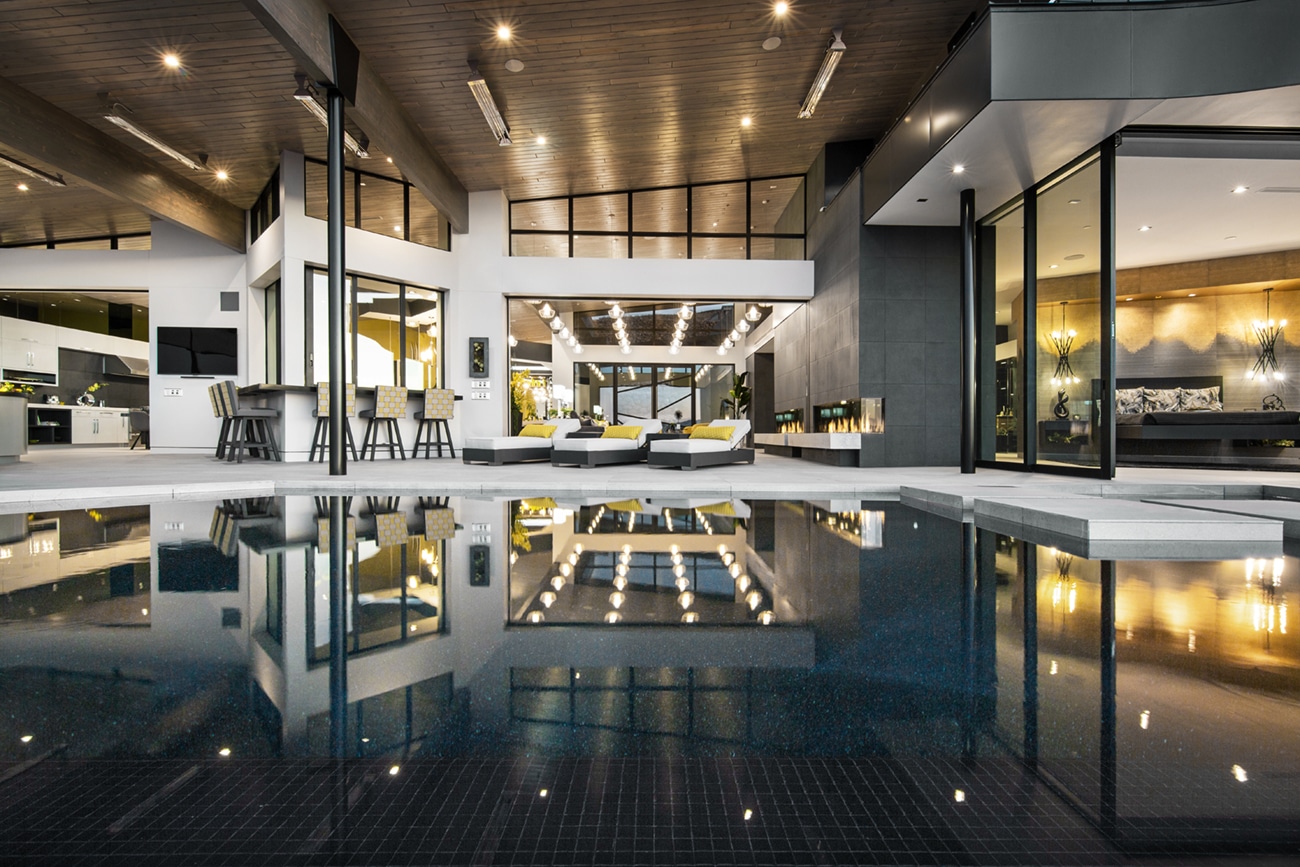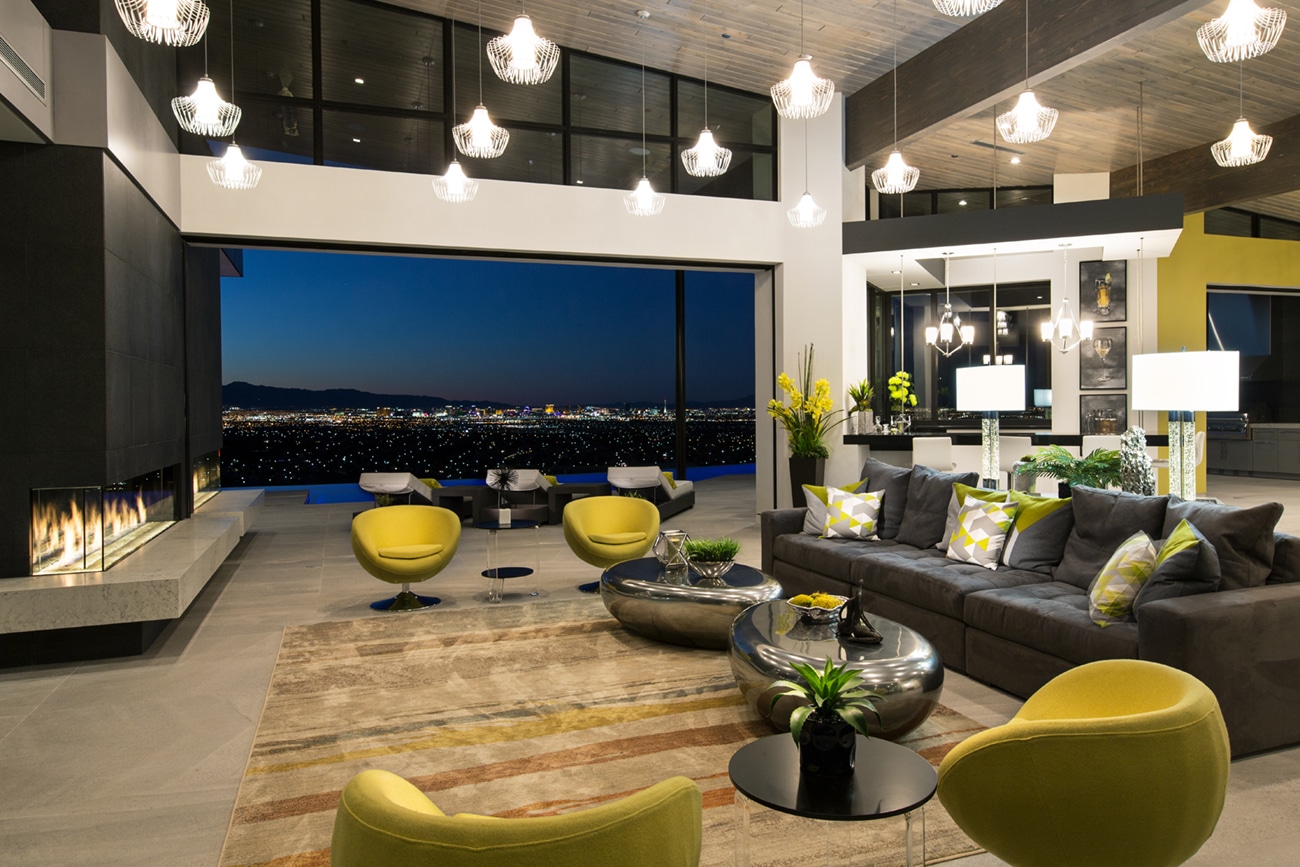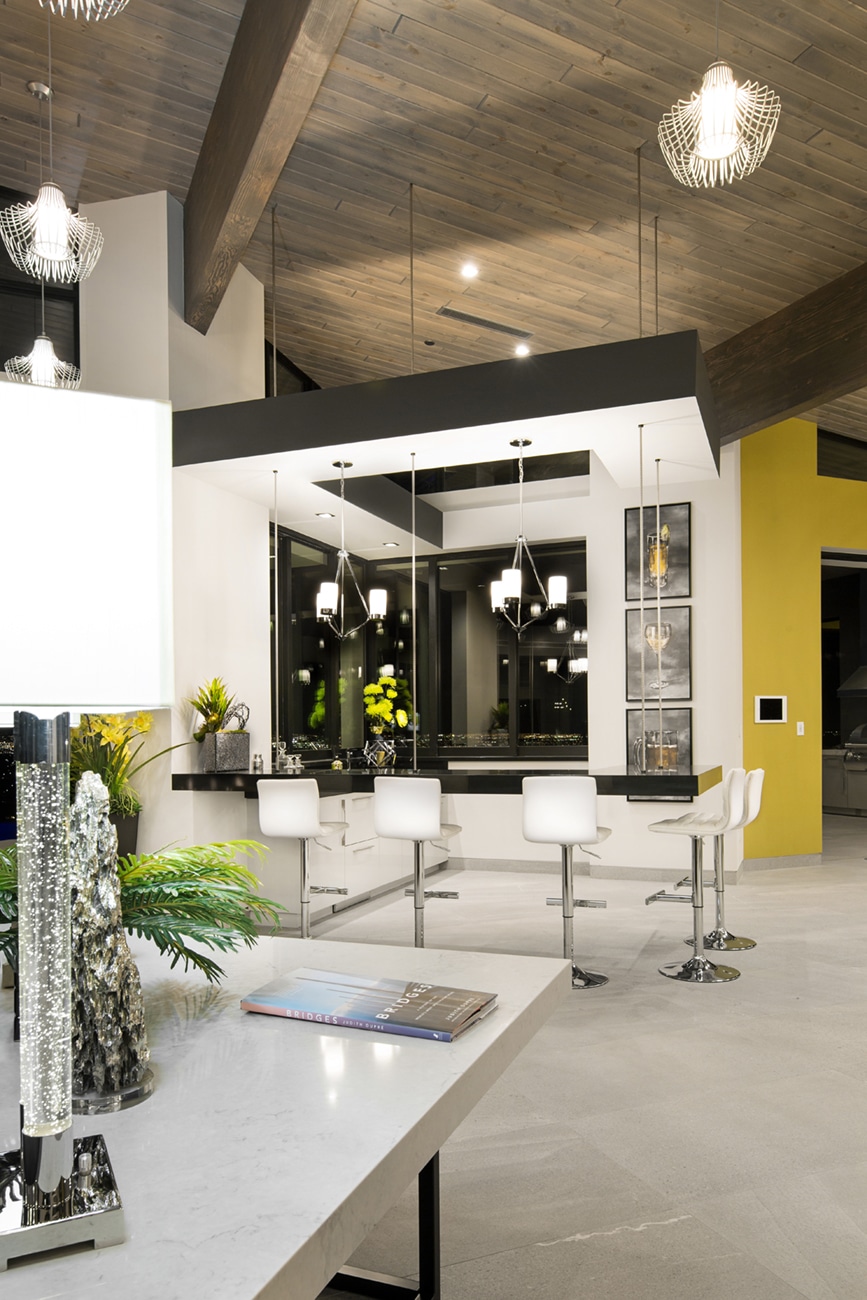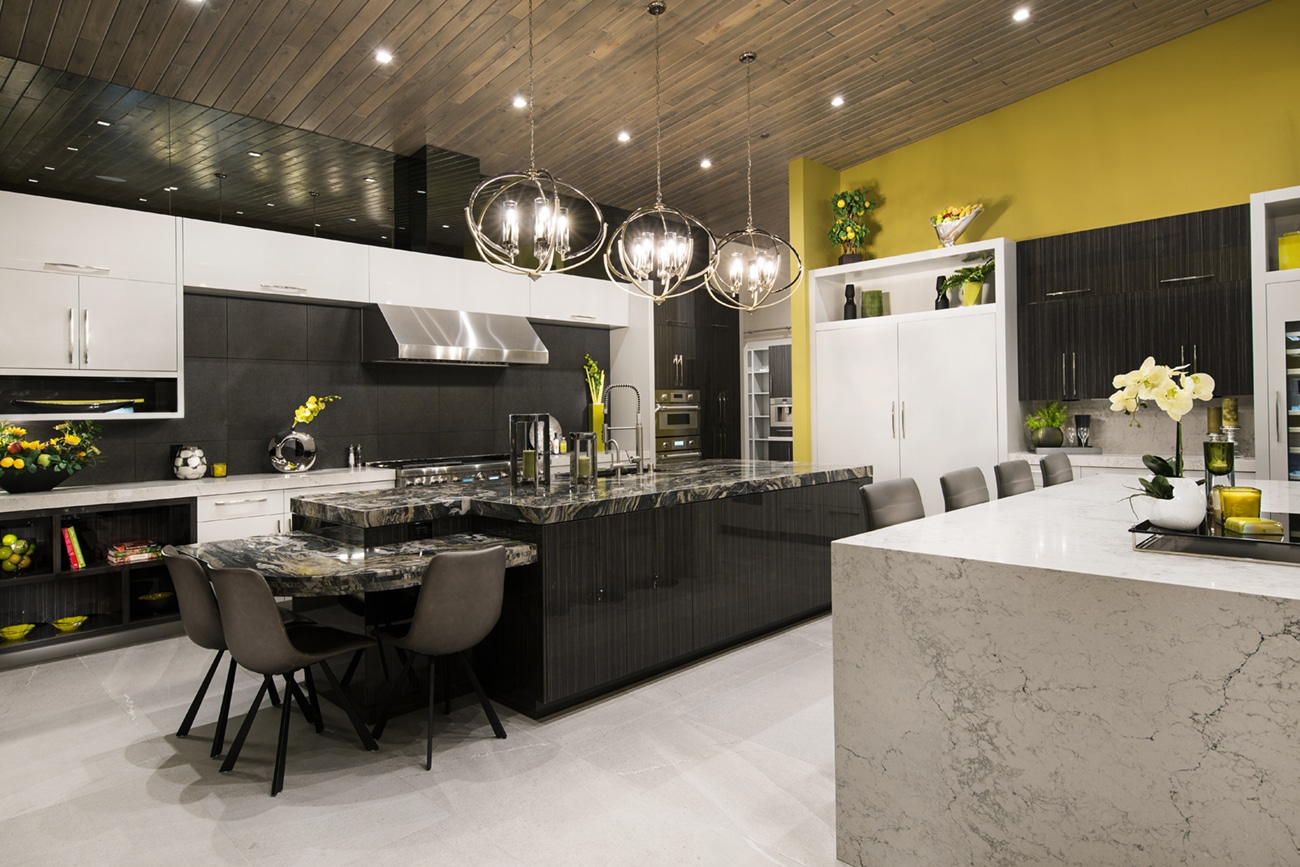 Looking to learn more about TNAH? Check out some of these links below.
https://www.sunwestcustomhomes.com/
https://www.facebook.com/BuildersShow